Aluminum tool cases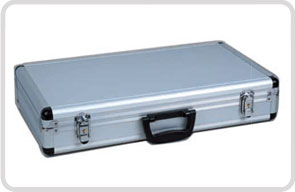 Name: Aluminum tool cases
Model: YJ-004
Size: 460*330*150 MM
Weight:
Availability:
Quick Details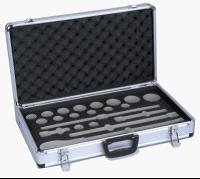 Quick details
1, Item No. YJ-004
2, Dimension: 460*330*150 MM
3, Customized cases are welcomed
Packing & Delivery
Packing: bubble bag, carton or custom
Delivery: 30 days
Specifications
1.Wave foam in the lid
2.Cut-foam in the bottom
For this aluminum tool case, the wave foam in the lid to protect the tools in the bottom from moving.
The cut-foam in the bottom, it has the same shape as tools. So, it could protect the tools better. If customer just want to put some tools and customer will not put other tools or some things into the case, we usually use cut-foam. The cut-foam fit test equipment, special tools, instrument, and so on. For the foam, there are two mail styles: one is soft foam, another is hard foam. Usually, the hard foam is more expensive than soft one.
For the finishing of this aluminum case, the panel and the frame are silver. But the corner and handle are black. The whole finishing looks better than usual ones. If you need other color, we could change it for you.
This tool case could be opened 90 degree. It could load about 15 KG.
Whenever you need, please feel free to contact us.