Aluminum tool cases
---
Aluminum tool cases
For aluminum tool case, we recommend them by the different parts of them.
In the lid, we could put wave foam, document pouch, or tool panel. There are different applications. Wave foam could protect the tools to moving. And Stop the inner tools hit the inner wall of tool cases.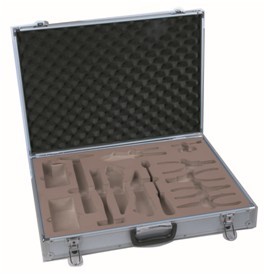 ( wave foam in the lid )
Documents pouch could let your documents in order. This part is usually used to fit briefcases.
But if you have some documents to instruct how to use the inner tools or other books, the documents pouch will provide best service.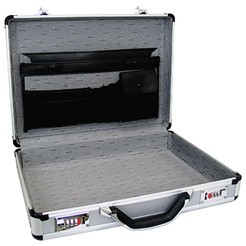 ( pouch in the lid)
Tool panel are used too much in the aluminum tool cases. Most of tool panel are removable. There are different styles of pouch in the tool panel, it will help customer to put the tools in order. And save volume for inner case. They are welcomed.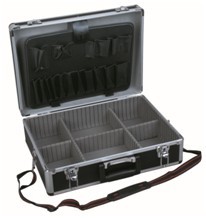 (tool panel in the lid and dividers in the bottom)
In the bottom, dividers and diced foam pack are most famous. Their same feature is that we could change the compartments by ourselves.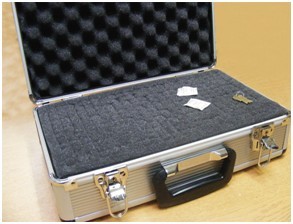 (Diced foam pack in the bottom)
We could choose different parts in the lid or bottom to fit our tools better. Do not worry about other things.
After you choose the parts which you need, our experienced designers could choose the reasonable frame, corners, handle , locks and other parts for you. Of course, we could add the shoulder strap.
We have recommended the main parts in the aluminum tool cases. You should understand how they work for you. Do not hesitate to arrange the fit parts for your tools, and contact HQC Case. Our high quality and better service will prove everything.