Aluminum tool cases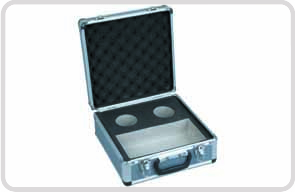 Name: Aluminum tool cases
Model: YJ-009
Size: 300*300*150 MM
Weight:
Availability:
Quick Details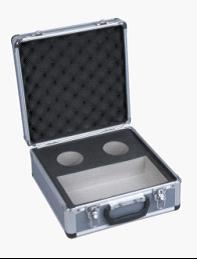 Quick details
1, Item No. YJ-009
2, Dimension: 300*300*150 MM
3, Customized cases are welcomed
Packing & Delivery
Packing: bubble bag, carton or custom
Delivery: 30 days
Specifications
For this aluminum tool case, we could find that the inner foam is more straight and vertical than usual cut-foam. To protect the tools and equipment better, we usually put the foam into the aluminum case. To fit the tools or equipment better, we try to cut the same shape as tools or equipment. To fit different dimensions, we could use different ways:
1, For the thin foam, we could cut them by stamping-way. The foam will be not very straight, the shape will be a little changed when heavy machine press the foam.
But it will be ok for thin foam. Besides, it is a little cheaper than milling-way.
2, Another one is milling-way, it fits thick foam. If the thickness of foam more than 8 CM, and we want to use a whole foam, it is better to use this way. The cutting-parts will be very clean and vertical if we use this way.
According to different purpose, we could choose different way to cut the inner foam to put them into the aluminum tool cases.
Whenever you need, please feel free to contact us. HQC Case welcome you at any time.